The 20 Step Plan to the COVID Secure Workplace & The Safe Return of Your Staff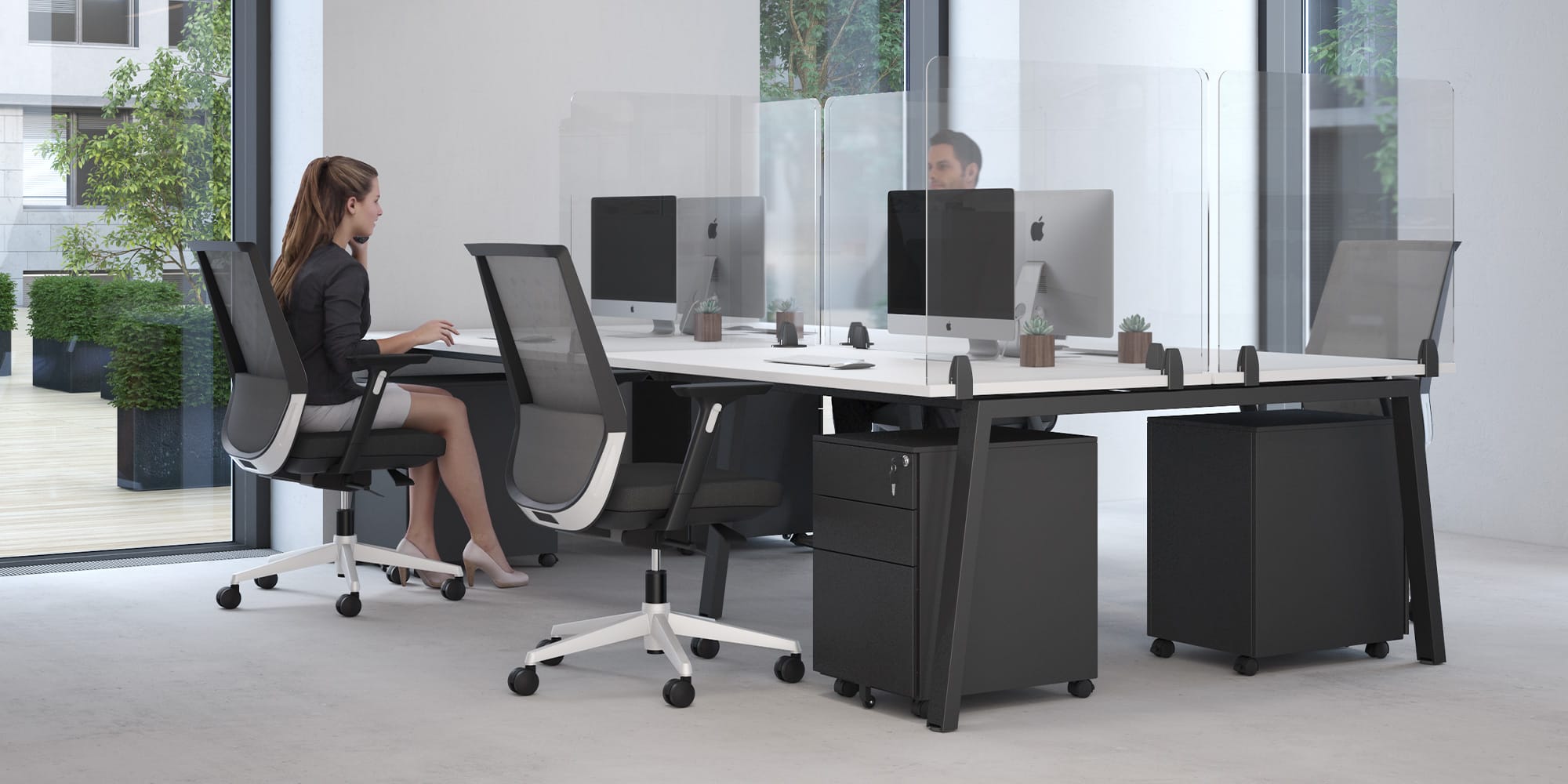 Taking care of our clients in these challenging times is our Number One Priority.
We know and understand the challenges that face business owners and management right now with making the workplace COVID 19 Safe & Secure and attracting your staff back to the workplace.
The balance between economics and public health and safety is a delicate one. A company's greatest asset is its workforce, and an office environment that protects it s employees also empowers them to do their best.
There will be short and long term workplace challenges and changes that companies will have to consider and address to accommodate the return of employees to the office environment in a safe way. Strict p rocedures will need to be implemented in all office workspaces, and many companies are considering how to make their workplaces as safe as possible, whilst promoting productivity.
The office landscape will need to be seriously reconsidered to ensure employees' safe return to the workplace following the Covid 19 pandemic. To Assist our clients in this exercise, we've put together a list of some of the
essential steps businesses will need to consider and implement in order to ensure employees feel safe and protected when they return to work:
✓ Step 1 Workplace Risk Assessment
✓ Step 2 Workforce Rotation Plan
✓ Step 3 Vulnerable Staff Care Plan
✓ Step 4 Workspace Layout Planning & Change Management
✓ Step 5 Reconfigure Desks & Furniture
✓ Step 6 Clear Wayfinding & Safety Signage
✓ Step 7 Touchless Fever Detection Stations
✓ Step 8 Touchless Sanitisation Stations
✓ Step 9 Kitchen & Teapoint Configuration Changes & Adaptions
✓ Step 10 Touchless Controls & Equipment Within Washrooms
✓ Step 11 Social Areas & Collaborative Space Changes & Adaptions
✓ Step 12 Hygiene Screens / Sneeze Guards / Social Distancing Screens
✓ Step 13 Touchless Vending & Coffee Machines
✓ Step 14 Deep Cleaning & Disinfection of Air conditioning & Ventilation Systems
✓ Step 15 Air Purification Solutions
✓ Step 16 Complete Workplace Deep Clean & Disinfection
✓ Step 17 Personal & Workspace Hygiene & Cleaning Packs
✓ Step 18 Personal Protective Equipment (PPE)
✓ Step 19 Staff Workplace Health & Safety Training
✓ Step 20 Staff Health & Wellbeing Assessments & Motivational Programmes
In response to the onset of the COVID 19 Pandemic, we have expanded our services offering a range of solutions and products, to provide total support to our customers in the Commercial, Hospitality and Leisure Sectors, as a Turn Key Solutions Provider.
As a company we have brought together our experienced team of consultants, contractors, manufacturers and suppliers, done our research, trialed and tested the products, and invested in training to ensure that what we
bring to you The Customer will deliver the correct results in line with the HSE and Government Guidelines, carries the correct Accreditations and Certification, protects the environment and your staff, and is delivered at
the right cost.
At ParkLaine we are here to help you and your team work through all these steps, and deliver on each one of them, as we have the knowledge and expertise to hand, a dedicated team on board, and the approved suppliers and manufacturers ready to deliver.
Contact Us To Discuss Your Requirements & Obtain Free Professional Advice
Tel: 0333 242 0640 Email: [email protected] Web:  www.parklaine.co.uk
Have a project in mind?
Starting a new project or require our solutions